Bergo Tiles from Novare Floors; are a multi-functional composite floor covering suitable for external use, that is low maintenance and can be installed floating over most surfaces, without the use of glue, screws or nails!
Bergo Tiles can withstand climatic extremes and thanks to the open structure of the flooring, allows the surface to breathe, providing ventilation and drainage. The product is sound absorbing, provides thermal separation, slip reducing, is chemical resistant and will not absorb liquid. Bergo Tiles are suitable for all domestic situations and are ideal for garage floors, patios, decks and storage areas.
Made in Sweden, the Bergo Tile range is manufactured without producing environmentally harmful emissions, from 100% recyclable Polypropylene composites, which can be reused over and over again!
The Bergo 'Unique' tile range is available in Graphite Grey, Stone Grey, Sand and Light Blue colours along with matching accessories, such as edge strips, corner pieces and expansion/cover strips. The Bergo 'Elite' range is a solid tile, available in the Graphite Grey colour only.
Bergo 'Soft', is an anti-bacterial, slip reducing, flexible floor tile for wet areas. Soft and warm under bare feet, Bergo 'Soft' provides new opportunities to build a soft-floor of any desired size, around swimming pools, in public change rooms, showers, spa's, saunas, and gym facilities. Suitable also for camping applications such as annex floors etc. Available in Sand, Stone Grey and Light Blue colours.
Bergo Tiles are 'DIY' friendly and easy to install; just start from one corner running all the tiles in the same direction. You will need a rubber mallet to connect the tiles together and a jigsaw for cutting. – No tradesmen necessary!
Novare Floors' range of Bergo Tiles solves many problems thanks to their flexible design, and are particularly suitable for installation on damp surfaces, cracked substrates and worn wooden decks.
Technical Information
Tile Size: 380 x 380 mm.
Tile Thickness: 10.3 mm.
Packaging: 5m2 / Box = 35 Tiles
Edge Strip Size: 376 x 55 mm.
Corner Strip Size: 55 x 55 mm.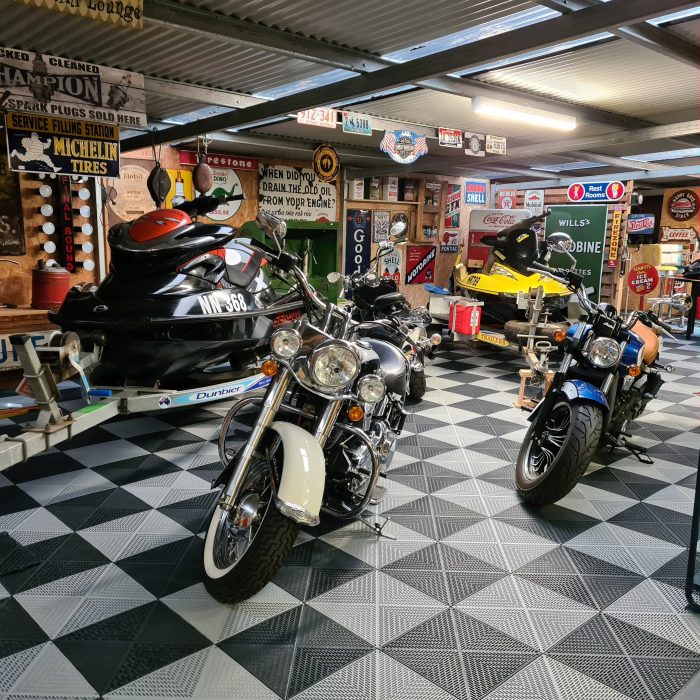 For more information contact the flooring experts at Alstonville Tiles & Floorcoverings today!