Ideal for all internal areas of the home and even for medium and heavy duty commercial situations, vinyl tiles and planks offer the highest degree of performance and practicality possible, along with optimal style and choice of colours.
Using the latest digital photographic technology vinyl planks and tiles provide the appearance of natural timber and stone, but possess none of the disadvantages associated with those products!
Professional installation is highly recommended for all vinyl plank and tile, due to the thin nature of the product. Being only 2 – 2.5 mm in thickness means that this vinyl product will follow any uneven contours existing in the substrate and so adequate preparation is essential for good results.
You can rely on the professionals at Alstonville Tiles & Floorcoverings to ensure that you achieve premium results with your vinyl flooring installation. Call today for an obligation free measure and quote.
---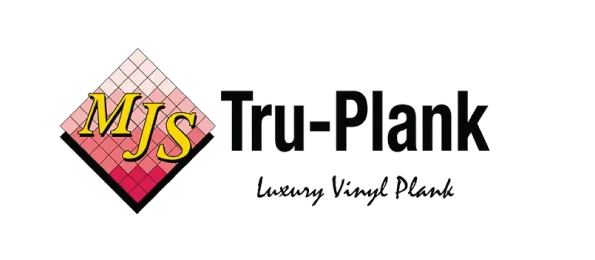 MJS Tru Plank will breathe new life into any room of your home!
Alstonville Tiles & Floorcoverings is proud to present the MJS Tru Plank & Tru Plank Cushion ranges of Luxury Vinyl Plank.
These exclusive ranges offer a large variety of authentic timber designs, replicating the best of Australian & European species with on trend colours to transform your home.
MJS Tru Plank is extremely durable, easy to clean & maintain and easy to install.
Moisture and humidity resistance makes MJS Tru Plank suitable for any area in your home whilst the underfoot comfort and stability ensures warmth in winter and coolness in summer.
TECHNICAL INFORMATION:

Thickness: 2mm
Wear Layer: 0.3mm
Length: 1219mm
Width: 184mm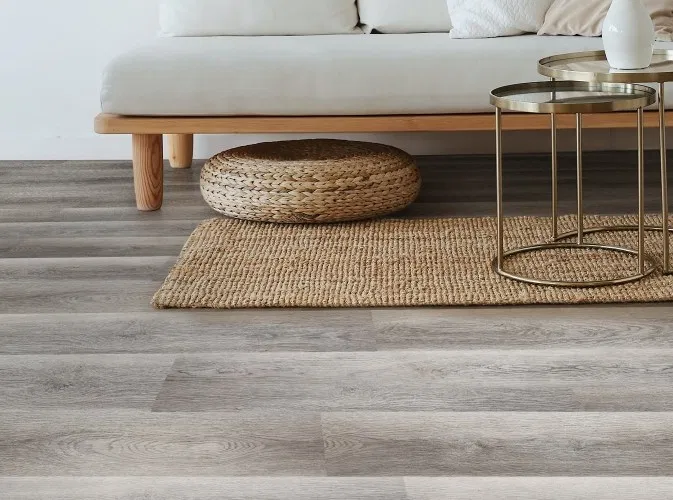 ---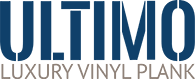 Ultimo vinyl planks, smart and fashionable decors ideally suited to our fast paced, modern lifestyles. 100% Waterproof, robust & dimensional stable. Ultimo Vinyl flooring is available with two different thicknesses, 2.5mm for general residential use & 4.5mm for residential, multi-residential & light commercial use. Popular visual decors include, Spotted Gum & Blackbutt along with 6 other on-trend Oak colours.
KEY FEATURES:
Popular plank format with excellent wear resistance.
100% waterproof.
Hard Set Adhesive Install required.
Limited Lifetime Structural Warranty.
TECHNICAL INFORMATION:
» Size & Length: 1524mm length, 184mm width for Blackbutt & Spotted Gum & 228mm for Oak colours.
» Description: Luxury Vinyl Plank, low height thickness with composite core for enhanced stability.
» Surface: Robust Vinyl Wear Layer, 2.5 /0.3 mm, & 4.5/0.5mm. Ultra-matte coating. Slip Ratings, AS4586:2013, Wet Incline Test, R10
» Profile: Square Edge, 4 sides.
» VOC Emissions: E1, (Below World Health Organisation Levels)
All colours available in 2.5 or 4.5mm thickness.
MAINTENANCE FOR VINYL FLOORING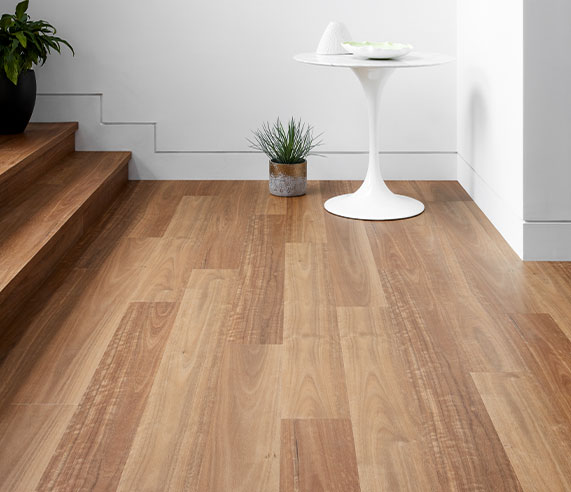 ---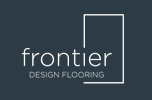 Elementary
The ELEMENTARY series from Dunlop Flooring's Frontier Design Flooring range, comprises eight beautiful timber visuals and four popular stone-look tiles, that are highly sought-after by home-owners and designers alike.
ELEMENTARY is our most economical vinyl plank series, featuring a 0.3mm wear layer, the planks are embossed with a wood grain pattern for added realism and are a simple glue-down installation system. This collection is perfect for those looking to give their home that premium touch without breaking the bank!
Plank Size: 2.0 x 184 x 1219.2mm
Tile Size: 2.0 x 304.8 x 609.6mm
ELEMENTARY

---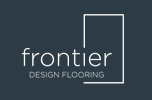 District Collection
The District Collection is a contemporary range of flooring inspired by Europe and Australia's most fashionable colours. Featuring six oaks in grey and natural tones, the collection is completed with the inclusion of Australia's most popular timber species, Blackbutt and Spotted Gum. Utilising the most realistic timber designs, and highest quality materials, the District Collection offers a product that is suitable for use throughout your entire home,
Featuring a 0.55mm wear layer, and created from high quality virgin PVC, with the most realistic timber emboss and coated in a low gloss urethane lacquer, these products have been designed to offer low maintenance comfort whilst adding a luxurious and contemporary feel to your home.
Plank size: 2.5 x 184.15 x 1219.2mm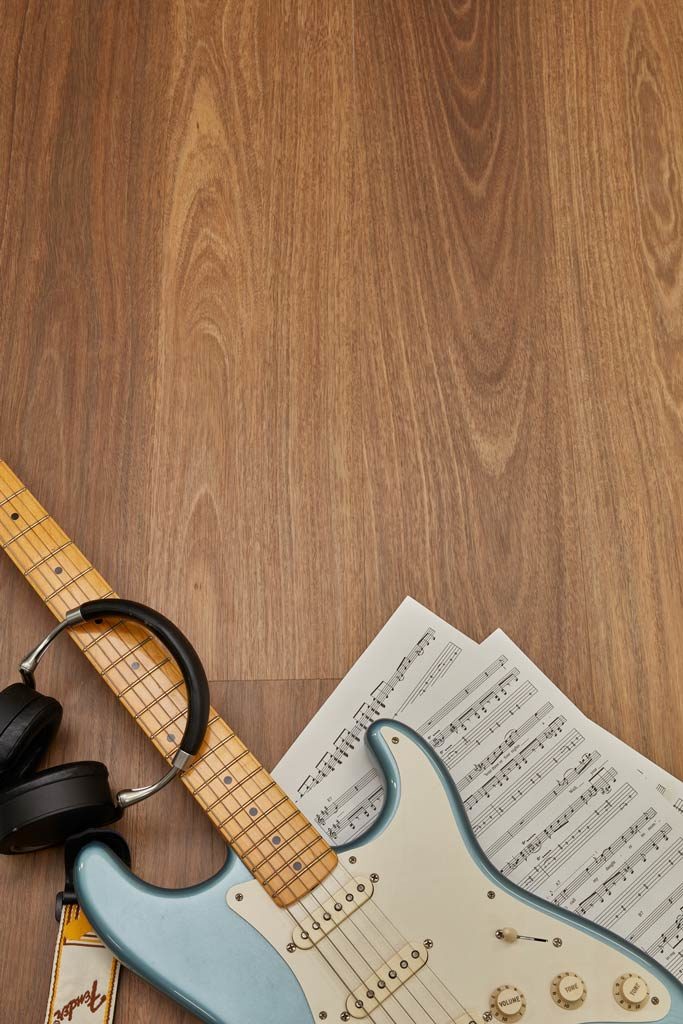 ---

GODFREY HIRST Luxury Vinyl Plank flooring redefines vinyl flooring for the modern home with an exceptionally realistic timber finish.
REGENT 1200 is durable, easy to maintain and water resistant, Regent vinyl planks are the perfect choice for creating a beautiful timber look throughout all areas of your home. The stunning colour palette provides a range of options to suit a variety of interiors, so you can find a warm and comfortable timber-look floor that complements your style. Regent 1200 is 2.5mm thick and sports a 0.5mm wear layer with 25 year residential and 10 year commercial warranty's.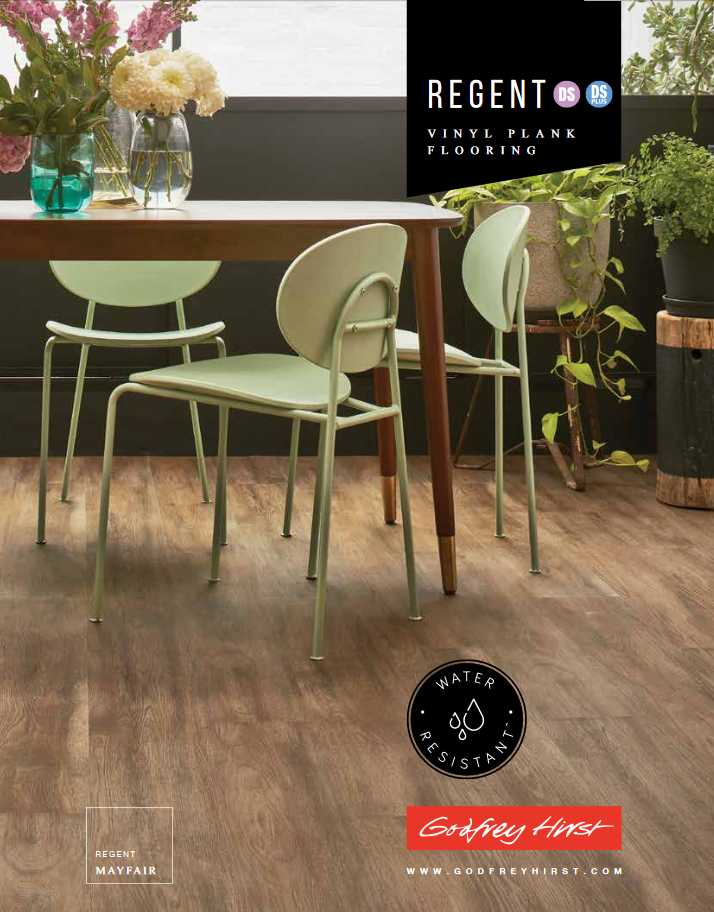 ---

POLYFLOR'S EXPONA SUPER PLANK, AFFINITY and CAMARO luxury vinyl flooring, is suitable for a variety of commercial and residential applications, and makes a big impact on the look of a space, but only a small impact on the earth.
Since 1963, Polyflor have offered a wide variety of flooring solutions to suit any need – aged care, retail, residential, healthcare, and commercial. The POLYFLOR range of products caters to those looking for superior quality.
---
EXPONA SUPERPLANK is suitable for residential applications including bedrooms, kitchen and living areas and also moderate commercial applications such as retail, office, hospitality and aged care. Superplank is available in 16 colour shades, featuring realistic reproductions of natural wood. Superplank is 2.5mm in thickness and sports a tough 0.55mm wear layer.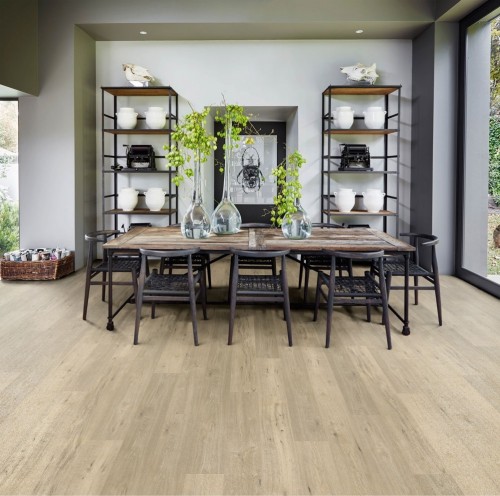 ---

AFFINITY is suitable for residential applications including bedrooms, kitchen and living areas and light traffic commercial applications such as meeting rooms and offices. Featuring realistic reproductions of wood designs and textures it is available in a plank format to give you a realistic timber floor appearance. Affinity has a 2mm thickness gauge, a 0.3mm wear layer and is available 16 different shades!
---

CAMARO is a collection of luxury vinyl tiles, replicating the natural beauty of wood, designed for use in all residential and light commercial interiors. Also see the Camaro Stone PUR collection.
Features:
Featuring realistic reproductions of wood, stone and metal designs and textures available in planks and tiles
Polyurethane (PUR) surface treatment to assist ongoing maintenance
Quieter underfoot and impact resistant
Use Areas:
Suitable for residential applications including bedrooms, kitchen and living areas and light traffic commercial applications such as meeting rooms and offices.
Specifications:
2mm Gauge
0.3mm Wear Layer
30 Shades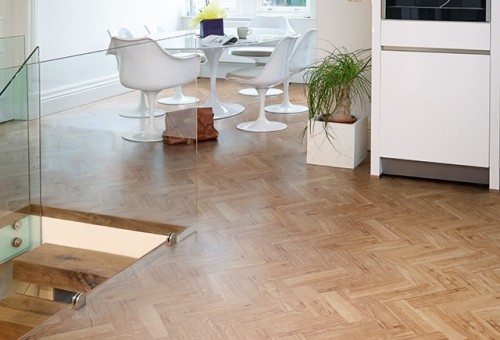 ---