Inspired by the beautiful old-world charm of classic French decor, Complete Floors GENUINE OAK range, feature wide boards which help even the smallest of rooms appear larger and offer less visible joins, which improves a floors overall aesthetic. No expense has been spared in bringing this range to market with a high quality of grade, whilst still appearing as a natural timber in combination with the length specifications to not make any areas be overrun by shorter boards.
Lights to darks, you will find the stain to suit your home or commercial space within this range of colours, all of which are inspired by the latest trends coming out of Europe in major projects and developments.Whether you are choosing from one of the unique array of UV Cured Lacquer finished stains or letting your installer add their own touches to the RAW board option to be stained and coated on site, the quality Oak lamellae will provide elegance and grandeur.
A tongue and groove installation method adds value to the product as the method that skilled installers prefer for a better overall result.
GENUINE OAK is available in a number of formats including: 190x14mm with a 3mm-thick Lamella, 190x15mm with a 4mm-thick Lamella, 240x15mm with a 4mm lamella and 260x20mm with a 6mm Lamella!
GENUINE OAK RAW – Uncoated Option: Available in the 240/15mm and 190/15mm size only, is a pre-sanded, square edge and unfinished product, designed to be stained and finished on site. An ideal substitute if the stains in the pre-finished range aren't quite what you're looking for…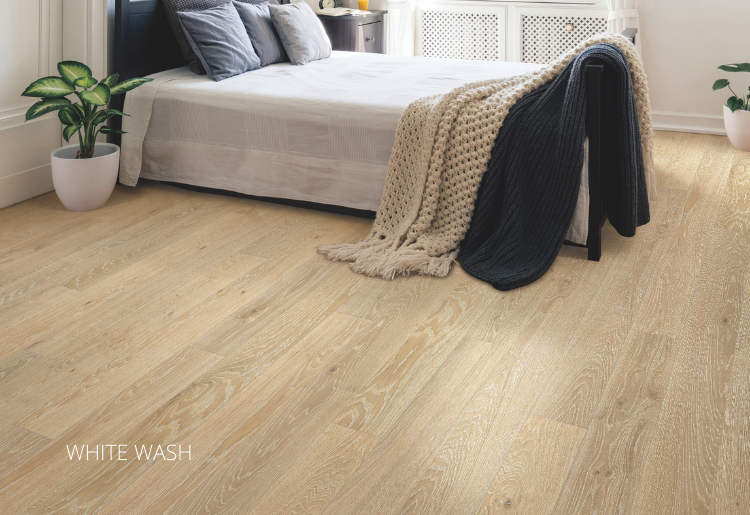 ---