Sheet Vinyl is perhaps the most economical form of vinyl floor covering and is available for both domestic and commercial situations. Sheet vinyl is often available in different width rolls to help minimise wastage, and is generally glued down, however some textile backed or 'Cushioned' vinyl can be 'Loose laid' in domestic situations.
---
SIGNATURE FLOORS provide one of the most comprehensive ranges of quality sheet vinyl products available. With this amount of choice, you are sure to find the perfect vinyl floor to suit your decor and budget! Explore below for all the options!
---

PRESTIGE SOFTEX™ range provides a stylish floor that is both comfortable and sturdy. From contemporary tile designs to classic woods, Prestige SofTex™ will suit any home. This premium vinyl also performs beyond expectations featuring an extra heavy duty wear rating. The Prestige SofTex Collection includes the TIMBER COLLECTION and the TILES & STONE COLLECTION
The SofTex® Timber Collection features premium grade 2.60mm and 2.80mm thick vinyl with SuperGuard® PU surface layer treatment. The result is an extremely hard wearing, yet soft, cushioned experience. A comprehensive range of true-to-life timbers include Classic Oak, Spotted Gum, Sorbonne, Camargue and Burgos. It's never been better to enjoy exotic timber designs without the expense and maintenance real timber demands.
Tiles & Stone from the SofTex® vinyl collection feature a wide range of exciting designs in modern colour-ways best suited for contemporary interiors. With the added performance and protection of Superguard® PU surface treatment, 4 meter wide SofTex® vinyl offer unlimited loose-lay installation to suit any sized room.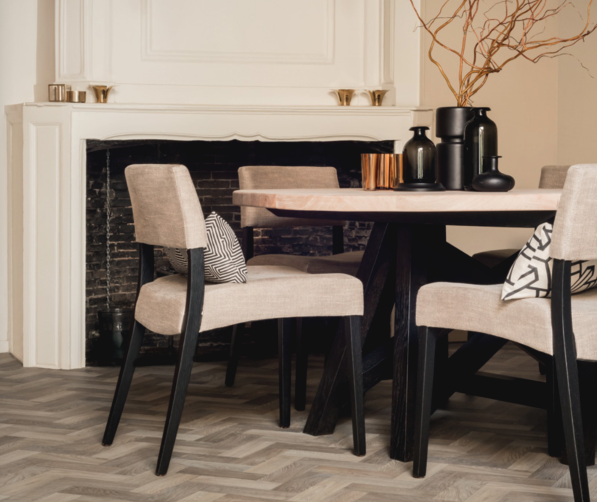 ---

The Signature Vinyl Collection is all about tried and true patterns you'll love around your home. Giving you the choice of lovely timbers, nature inspired stones, and modern concrete designs, Classic Vinyl looks to keep you in style, whilst maintaining maximum durability. Picking out the perfect vinyl for your home is easy with broad ranges of both Textile Backed and Cushion Backed Vinyl. The Signature Vinyl Collection incorporates three distinct vinyl ranges – The BRONZE, KANSAS and TEXAS series.
BRONZE SERIES offer an extensive range of designs, from graphics, concrete, tile and stone, to a vast array of timbers. Bronze vinyl looks incredibly true to life. Available in a variety of widths, Bronze series vinyl is the ideal choice for any sized room.
BROCHURE – TILES & MODERN DESIGNS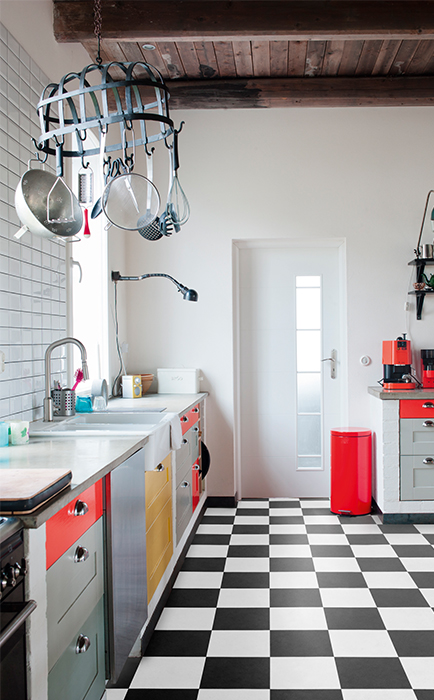 ---
TEXAS from the Silver vinyl collection is an extensive range of quality vinyls featuring timber, stone and solid colour designs. With an added 2.60mm thickness, Texas has extra weight and cushioning which ensures optimum performance. An affordable quality vinyl with many added features.
BROCHURE – TILES & MODERN DESIGNS
---