Create an elegant and contemporary interior to rival any hardwood timber floor without the price tag, using engineered Australian timber species such as Spotted Gum and Blackbutt. Pre-finished and carefully selected premium quality boards, ensure that your floor will be a unique show piece for many years to come.
Highly stable and manufactured from sustainable timbers, engineered timber floors are both simple to install and easy to maintain. Australian native hardwood species provide all the warmth and character you have come to expect from this timeless flooring material.
Alstonville Tiles & Floorcoverings has a large range of high quality, native Australian engineered timber flooring. Call the Northern Rivers engineered timber specialists today, for an obligation free measure and quotation.
---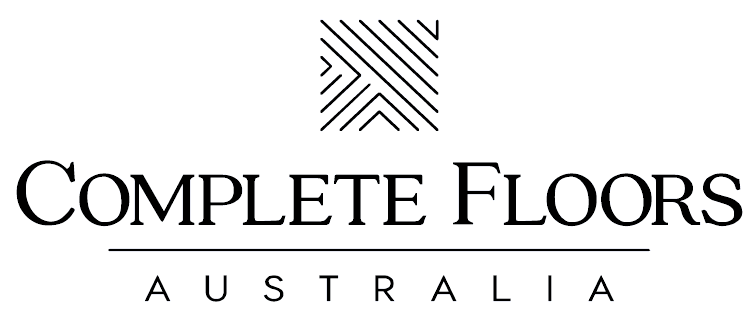 Complete Floors Australia are a division of the Hurford Group. Founded locally in 1932, Hurfords is an Australian third-generation family business, strongly dedicated to the native hardwood timber industry, celebrating over 85 years of trade and covering the entire supply chain, from the management and harvesting of forest resources, processing, manufacturing, and the sale and distribution of wood products in Australia and around the world.
---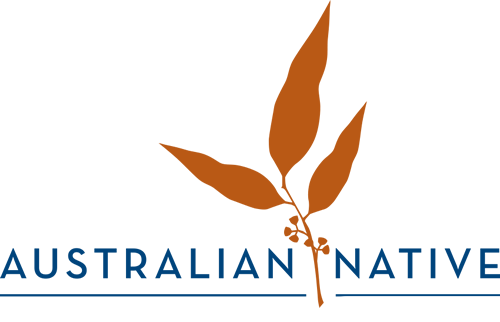 The Australian Native Range from Complete Floors Australia, is a pre-finished range featuring a square edge profile and a matt finish, to achieve a floor that's earthy and effortless. Consistent in quality and structural stability, Australian Native is constructed using a low shrinkage, Eco-friendly Hevea core and a tough Australian hardwood lamella.
The production incorporates a licensed Välinge locking system, which uses a single action installation method, saving time and creating a floor that can be enjoyed instantly!
Utilising the latest in environmentally friendly UV coatings, the 6 coat system delivers a floor finish similar to a stylish oiled floor but with the durability and protection a UV lacquer offers. Australian Native engineered flooring provides a practical yet stylish option suited for day-to-day use in most applications.
In addition, Australian Native range offers Rustic Blackbutt. – A full featured floor with prominent gum veins, gum pockets, trails, burls and borer holes. The feature does not interfere with the structural integrity of the floor, but adds value and character to any interior.
---

HM WALK from Complete Floors Australia, uses some of the latest techniques in its construction – from its super strong 13 coat system, its 0.6mm-thick veneer enabling the conservative use of the Hardwood surface, through to the plantation Eucalypt core. It's flooring that has been engineered to not only look good and respect the environment, but to stand up to the everyday running of an Australian household.
With its unique glue-less locking system HM WALK is fast and easy to install in your home.
HM WALK is an engineered hardwood floor, which means that the surface you WALK on and see is made of strong Hardwood, while underneath the surface HM WALK uses an extremely stable 9 ply construction made of plantation Eucalypt. This type of construction ensures the maximum use of our precious hardwood, which in turn is better for the environment.
Why a 0.6mm Veneer?
Australia has some of the strongest hardwood timber in the world, which
is be both a blessing and a curse when making a floor. Being
dense
means that it is naturally resistant to denting, but being so strong
means that it can dominate the flooring system.
When manufacturing an engineered floor one of the most important
elements is that the surface is in balance with the other materials
used in its construction. The force that even a 3mm thick piece of
Australian Hardwood can exert is amazing and this can lead to an
unstable flooring product.
HM WALK testing has found that a 0.6mm veneer is an ideal
thickness to ensure the most robust engineered flooring is produced
without the hardwood top layer dominating the performance.
---
Sunstar Timber Flooring, a division of HQ Wood PTY LTD, is a collaboration of international manufacturers and a strong Australian owned and operated distribution network. Sunstar's priority is the development and production of high quality commercial grade flooring products, focusing on the core structural requirements needed to produce beautiful, long lasting floors suitable for every Australian home.
---
Naturals Range
The Naturals Range by Sunstar, represents the pinnacle of engineered Australian Hardwood flooring. The beauty and warmth of natural timber enriches every living space. Sunstar expertly selects timber from the forest using sustainable harvesting methods, carefully managing the product right through the manufacturing process to create beautiful hardwood flooring, designed to last a lifetime.
Product Range
Blackbutt HB203: 1900 x 136 x 14/3
Blackbutt HB204: 1900 x 190 x 14/3
Spotted Gum HG103: 1900 x 123 x 14/3
Spotted Gum HG104: 1900 x 190 x 14/3
Jarrah HJ303: 1900 x 136 x 14/3
Jarrah HJ302: 1900 x 190 x 14/3
Blackwood HB504: 1900 x 190 x 14/3
Tasmanian Oak HT403: 1900 x 136 x 14/3
NOTE: BOXES WILL CONTAIN 30% NESTED BOARDS – (Shorts)