Homes with carpets are cooler in summer, warmer in winter and much quieter – now that's comfort! Experience the feeling of warmth and inclusion with a soft cushioning carpet underfoot from Alstonville Tiles & Floorcoverings.
Call our friendly consultants today or visit the manufacturer websites below, to find the perfect carpet for your home.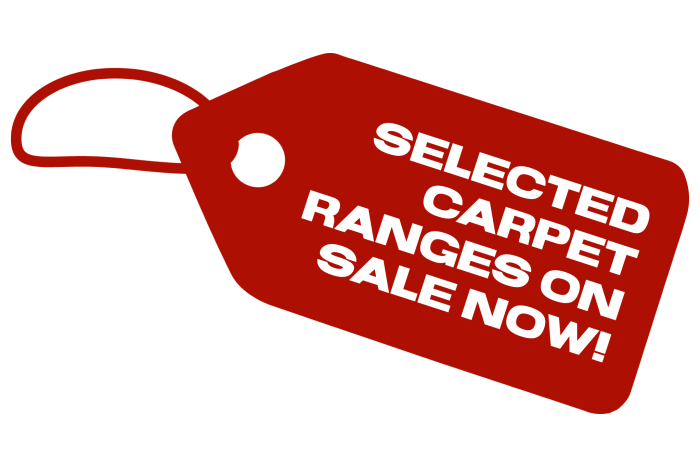 SIMPLY GREAT VALUE CARPETS!
from Feltex, Redbook, Hycraft & Godfrey Hirst …
ON

SALE

NOW!



~ Our prices include installation on high quality, Dunlop Springtred Extra Comfort Underlay ~
---
CARPET FIBRES
Polypropylene $
A great value budget friendly flooring solution, Polypropylene carpet is resistant to moisture and staining. This entry-level carpet is an ideal budget friendly choice for refreshing your interior, well suited to low traffic areas, rental properties and playrooms.
Polyester
$$
Pairs softness and style, for less. Comfortable and stylish with the perfect balance of performance and value, polyester is ideal for updating your home interior on a budget.
Made from closed-cell fibres, polyester carpets do not have any open dye sites for stains to adhere to, making them stain resistant.
Polyester carpets offer a velvet like handle, softness and flexibility in both colour and design. The inherently bulkier yarns can offer heavy, soft textured carpets that feel cosy and luxurious underfoot.
This fibre type is best suited to low traffic areas within the home as it is not as resilient as some other more expensive fibres. We recommend you choose polyester carpets with a higher pile and medium-high density to ensure maximum appearance retention and longer wear.
Solution Dyed Nylon $$$
The true all-rounder, stain resistant, durable and resilient, as well as stylish and comfortable, solution dyed nylon (SDN) is a popular carpet choice for young families and busy households alike. With correct maintenance, SDN carpet will continue to look impressive for many years.
The demands of everyday family life can mean constant activity, wear and tear in the home. With great durability, stain and fade resistance, a solution dyed nylon carpet will endure through everyday messes.
The polymers that make up solution dyed nylon carpets are coloured using only the very best quality colour pigments available. These solution dyed nylon fibres are then processed into yarns suitable for tufting into carpet. This means the colour is locked into the core of the yarn fibres prior to the manufacture of the carpet.
Solution dyed nylon carpets are treated to repel stains for easy maintenance, to handle those messy moments in life.
Triextra
$$$$
The Natural Performer. You can live worry free with this soft, high-performing triexta carpet that is ideal for busy family households. Constructed with high performing and partially renewably sourced materials, triexta offers exceptional stain, soil, wear and fade resistance. It is also incredibly soft and cleans with just water.
Permanent stain resistance is built into the core of each fibre that will never wear or wash off so you can clean most spills with just water. The spring-like triexta fibre molecules ensure your carpet will bounce back into shape after vacuuming, even after years of foot traffic.
Triextra carpet is manufactured locally in Australia from innovative triexta yarn, which is derived in part from renewable plant based ingredients. The breakthrough triexta fibre technology means that no topical stain treatment is needed, and spills can be cleaned with just water for chemical free cleaning.
Pets play a big role in many peoples lives, one of the biggest considerations for pet-owners is finding the right flooring. With built-in stain resistance to protect against pet mishaps, an extra durable fibre structure and superior softness, Triextra carpets are ideal for homes with pets.
Wool $$$$$
Adds unmistakable elegance to interior spaces. The natural beauty of wool stems from the inherent complexity of the fibre itself, evolved to protect sheep, no matter the conditions! That's why we still wear wool, sleep with wool, insulate with wool and enjoy walking on wool.
Wool carpet is a natural insulator, helping to keep your home warm in winter and cool in summer. Because of wool's natural inbuilt crimp, air is retained in millions of tiny pockets which provide an insulating effect, thus creating a comfortable environment.
Wool carpet is ideal for allergy and asthma suffers as it does not promote the growth of bacteria, mould and mildew. This reduces the likelihood of spores, and volatile organic compounds from developing in the home, helping to prevent allergies and respiratory problems. Wool fibre also deters the growth of dust mites – the most common single cause of asthma.
As a natural resource, wool fibre is both renewable and biodegradable. When wool fibre is disposed of, it will naturally decompose in soil in a matter of months or years, slowly releasing valuable nutrients back into the earth.
---
CARPET STYLES
Textured or Multi-Level Loop Pile
Multi Level Loop uses loops of varying heights to create unique patterns and interesting textures. The loops ensure a hard-wearing carpet that works well in medium to high-traffic rooms.
This style is also known as High-Low Loop Pile, Textured Loop Pile or Patterned Textured Loop Pile.
Can be used in a random or sequenced design to create textures or patterns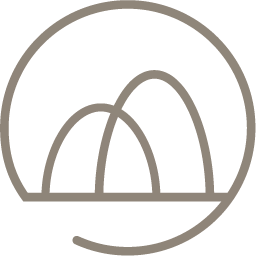 Level Loop Pile
Level loop pile carpet has all of the loops at a uniform length. It has a distinct texture with low and tight loops.
Great choice for high traffic spots.
Does not show footprints.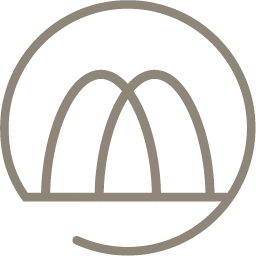 Cut & Loop Pile
This carpet style features a combination of cut and loop tufts at differing heights producing a textured and patterned appearance. This creates a stylish finish with a soft, smooth and textured feel. Differing textures create a range of distinctive patterns giving your flooring a stylish appeal.
This is a popular combination as it minimises soil and vacuum marks.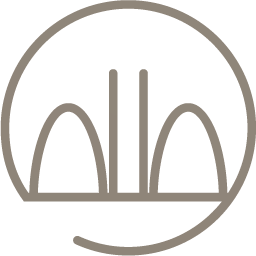 Cut Pile Twist
Cut pile twist carpet is highly twisted, producing pile that lies in different directions. It has a luxurious feel and a smooth and random textured finish.
Hard wearing and maintain their finish, so ideal for high foot trafficked areas
Textured finish is less likely to show shading or tracking
Incredibly soft and luxurious underfoot.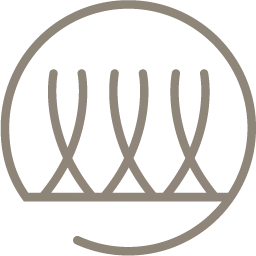 Cut Pile Plush
Cut pile plush carpet features a short and slightly twisted pile with light reflecting strands that produce texture and depth. A beautiful, soft, dense texture that creates a more formal look and naturally features velvet-like shading.
Can display tracking from footprints and vacuuming
Sometimes called velvet or velour carpet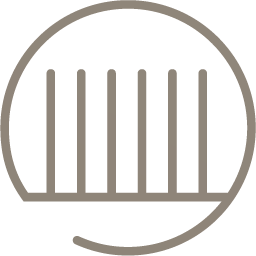 ---
MANUFACTURERS
Dunlop Flooring is the Australian market leader in carpet underlay solutions, and have over 40 years' experience improving flooring performance, Dunlop believe that beautiful floors are the heart of any home. An underlay's density represents how much foam is packed into each cubic metre of the underlay.
A high-value density will indicate a better quality underlay (more foam, less air!). As a rule, the higher these numbers, the more luxurious and supportive the carpet underlay will feel. The higher the density, the longer the life of your carpet!
Feltex, Redbook Carpets are easy to care for and great to live on. With practicality, colour, warmth, comfort, stain protection and style at the forefront of their designs, Redbook carpets are the ideal choice for family homes. If you're considering installing new carpet in Ballina, Byron Bay or Lismore, speak to Alstonville Tiles & Floorcoverings about the Feltex – Redbook Carpet Collection today.
Godfrey Hirst is the market leader for high performance, quality carpet in Australia. Their versatile collection means you'll always be able to find the right carpet to suit your needs.
Signature Floors is committed to delivering the best flooring innovations and quality the world can offer. Signature supply quality sheet vinyl, vinyl planks, Needle punch carpets, Axminster, modular carpet tiles and broadloom wall to wall carpet products, and provide the highest levels of customer service.
Luxury, style, comfort and practicality are just a few attributes that perfectly describe Tuftmaster Carpets. Designed with you in mind, their large range of floor coverings cater to both commercial and residential properties. From carpets specifically designed to withstand high-traffic areas, to soft, stylish options for the home, Tuftmaster has the right carpet for your next project.
---